The masterplan seeks to deliver on the priorities and aspirations we have heard from local people, including new high-quality 'greener' homes, new gardens, play areas, streets, businesses, workspaces and community facilities, and a brighter, safer neighbourhood for all.
We have heard from the community on key themes which have guided the masterplan.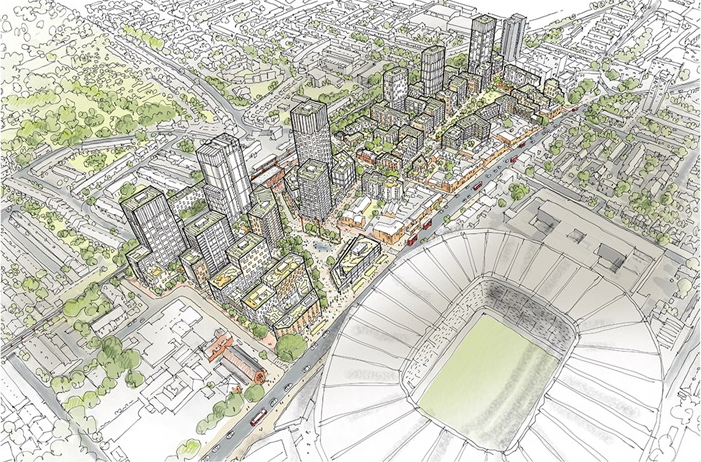 1. PUBLIC AND GREEN SPACES
The HRW Masterplan will provide an array of diverse and inclusive open spaces to socialise, relax and play.

KEY SPACES:
Peacock Park
A new park in the heart of the neighbourhood will provide new opportunities for play, sports and relaxation.
Play Space
The neighbourhood will provide a generous play area in the north of Peacock Park. Play spaces will also be located close to homes with the residential podium courtyards and lower roof top terraces.
Moselle Square
Moselle Square will act as a centre for community activity, and will host a programme of cultural events throughout the year. The square is designed with landscape features such as large trees, play sculptures and a water feature. It will support walking and cycling between places in Tottenham.
Residential Courtyards and Roof Top Terraces
Residents will have access to courtyard gardens at podium level to the south of the site, away from the crowds. These gardens are located about ground level and offer generous outdoor space that is shared among residents within each block of all tenures, in addition to gardens or balconies for each home. The gardens will be arranged to optimise daylight for resident enjoyment.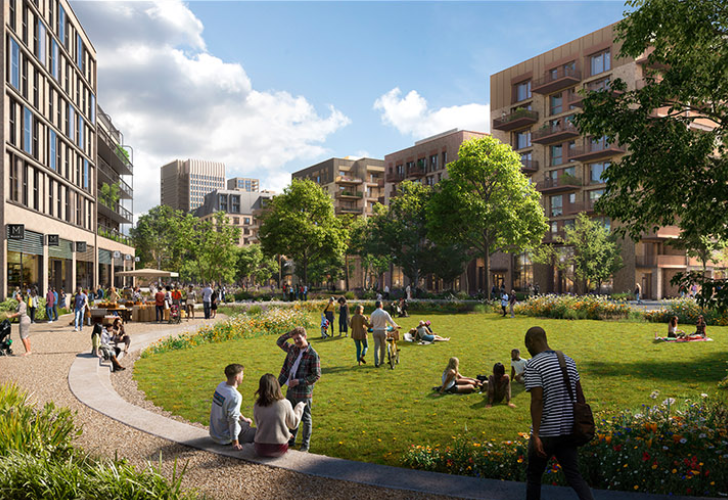 2. JOBS, WORKSPACES AND RETAIL
HRW will provide a diverse range of shops, cafes, restaurants, workspaces and business space, retaining a local feel and offer.

KEY SPACES:
Retail and Business Space
Moselle Square located in the south of the site will be surrounded by shops, cafes and restaurants spilling out into the public square, supporting a new leisure destination. This will improve the sense of safety and comfort by creating populated spaces.
Peacock Yards
These Yards will provide a mix of creative workplaces and light industrial spaces, which will support the high street by bringing activity and diversity to the area. The area will be formed of working yards and narrow lanes, celebrating the area's industrial history.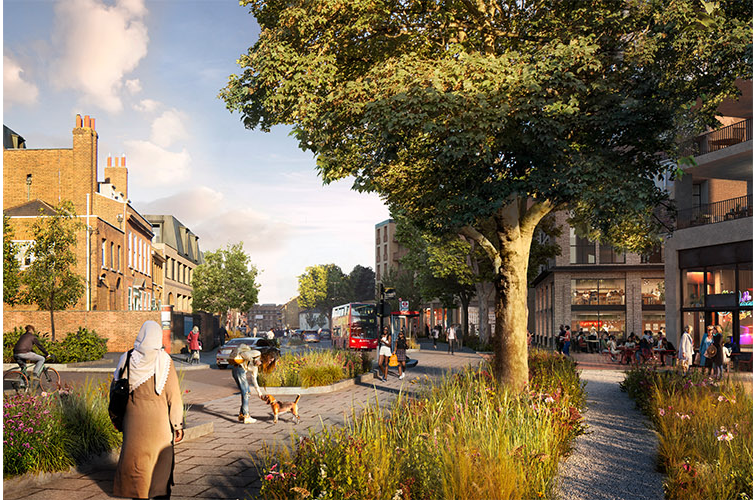 3. COMMUNITY & LEISURE SPACES
The new neighbourhood at HRW will incorporate various new and improved community facilities which we will work with the community to ensure these meet the current and future needs.

KEY SPACES:
Library and Learning Centre
The new library and learning centre will be developed as a true community asset for the local community, providing spaces for people to meet, learn and socialise together.
The library will cater for everyone and will combine the best features of a traditional library with new technology, as well as acting as a hub for skills, training and lifelong learning with an emphasis on young people.
Refurbished Grange – Community Hub
As part of the proposals, the Grange will be refurbished into a new Community Hub. The distinct historic character of the Grange building will be retained and enhanced. The hub will offer a safe space to gather and a location for a range of activities, services and events. We will continue to work with the community to define these uses.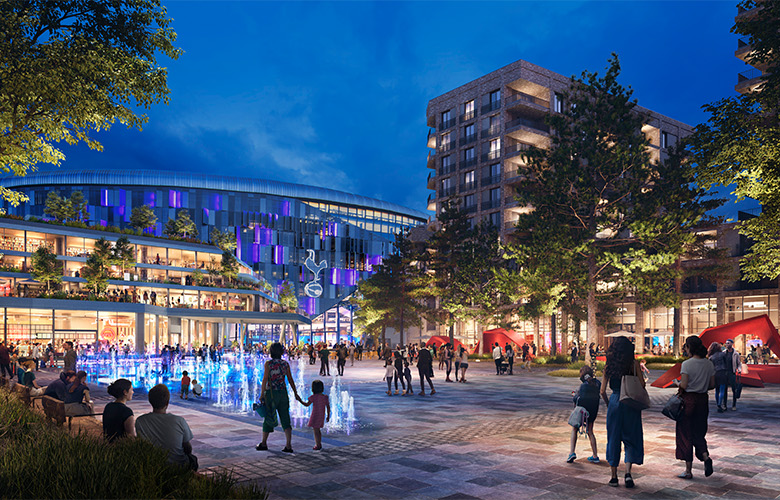 4. NEW CONNECTIONS
The HRW Masterplan put people first by minimising vehicle movement helping to create a walking and cycling friendly neighbourhood.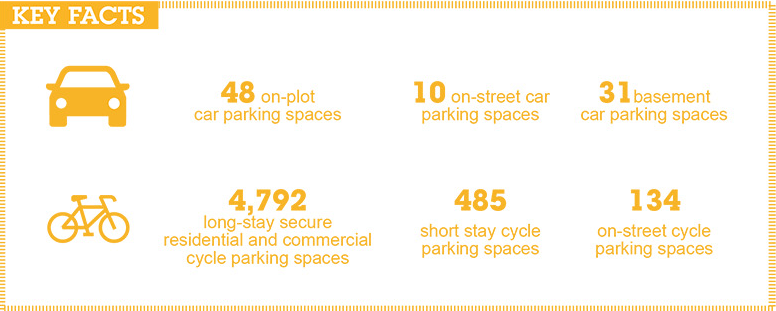 High Road West will create safe and comfortable streets which are easy to navigate, allowing residents and visitors to easily move around. The proposals will encourage cycling and walking across the site and beyond, and encourage safety throughout all times of the day.